Our Story
Carl Contino, MS, DAPT, and William Holl, DAPT, began conducting functional capacity evaluations (FCEs) in the early 1990s in their physical therapy clinics. They quickly discovered the evaluations were complicated and time-consuming. Though vendors were offering FCE support, they required specialized equipment, expensive training, and multi-year software licenses. Even with the equipment and software, it was still challenging to draw consistent and accurate conclusions from the evaluation data.
Bill and Carl thought there had to be a better way. They wanted an affordable solution based on peer-reviewed research that would be quick and easy to complete. So, they decided to create their own FCE software to address those needs. Their software would include reporting that would be fully reimbursed and accepted in all legal proceedings.
Over the next decade, Bill, Carl, and their clinicians performed hundreds of FCEs using their software. The clinicians loved how user-friendly the tool was and they were confident in the validity and reliability of the testing. Adding FCEs to their clinic's portfolio also significantly boosted staff productivity and clinic profitability.
By 2016, demand for FCEs was growing and Carl and Bill knew other healthcare professionals would benefit from the software. They partnered with experienced healthcare technologist, Steve Stanko, to take their solution to the next level.
In 2018, webFCE officially launched as a revolutionary software tool, webFCE, for functional capacity evaluations, allowing clinicians to confidently conduct FCEs with ease, generate comprehensive reports, and increase their clinic's bottom line.
Now webFCE has developed new lines of software consisting of Fall Risk Assessments, Functional Fitness Screens, Health Risk Assessments, Physical Abilities Testing (Pre/Post Employment Screens), Fit for Duty, Physical Performance Testing along with Employer, Corporate and Patient Portals.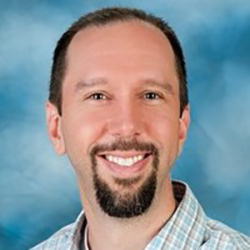 Steve Stanko
CEO and Co-Founder
Steve Stanko has been delivering quality software products that solve problems and delight users for over 25 years. Prior to founding webFCE with Carl and Bill, Steve was CTO for a healthcare analytics software company, which was acquired by Cymetrix in 2013 and then by Navigant in 2015. An early advocate of cloud technology, he has been a featured speaker at industry conferences such as AWS re:Invent. Steve has been involved in the design and implementation of a wide range of products—from custom hardware consumer medical devices to an internet ad server capable of global delivery of tens of billions of ads per month. He has a degree in computer science from Stanford University. In his spare time, Steve is an avid cyclist and classical pianist.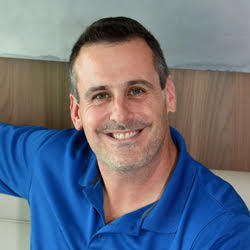 Carl Contino, MS, DAPT
President and Co-Founder
Carl has over two decades of experience in the physical therapy industry, as a clinician, educator, and private practice owner. Carl's passion for the physical therapy industry led him to establish his own clinical practice, offering a broad range of therapy services. Early in his career, Carl was performing functional capacity evaluations for Northeastern Hospital and pre-employment screenings for Coca-Cola. He worked with many orthopedic surgeons and occupational medicine physicians over the years developing easy, cost-effective screening methods for injured and non-injured workers. Leveraging his deep knowledge of the business aspects of the rehabilitation industry, Carl identified the need for a low-cost, highly comprehensive solution to administer functional capacity evaluations. With Bill Holl, he developed what would become webFCE. Carl holds a Master of Science in Physical Therapy (MSPT) from Neumann University. He is a licensed physical therapist in Pennsylvania and holds a Direct Access Certificate. Carl is also a member of the APTA and Private Practice Section.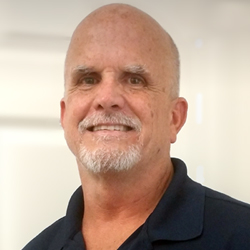 Bill Holl, DAPT
Product Design and Co-Founder
William (Bill) Holl, is a co-founder of webFCE and a licensed physical therapist in Pennsylvania. He has practiced in PA for the past 39 years and holds a Direct Access Certificate as well as a Worksite Wellness Specialist Certificate. He has extensive technical experience as a practicing clinician throughout Eastern Pennsylvania and specializes in many therapeutic skills including functional capacity evaluations, Graston Technique, and kinesio-taping. Bill's extensive clinical expertise directly impacted the design and development of what would become webFCE. With Carl, Bill identified the minimum requirements for a reliable and valid functional capacity evaluation. Following initial clinical use of this baseline, Bill's experience led to the inclusion of a broader range of metrics he felt were critical to the accurate, reliable, and valid assessment of functional capacity. Bill graduated with a Bachelor of Science (Summa Cum Laude) from the Catholic University of America. He completed his physical therapy training and education with academic distinction from Hahnemann University. He is an active member of the American Physical Therapy Association and the Pennsylvania Physical Therapy Association.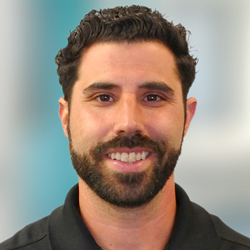 Chris Mammola, PTA
Product Design and VP of Sales
Chris is a licensed physical therapist assistant in the state of Pennsylvania and currently the clinical director of an outpatient physical therapy private practice. Chris is a graduate of Neumann University and has been in the physical therapy profession for 15 years. As the VP of Sales for webFCE, Chris brings together his clinical expertise and experience managing a broad range of relationships crossing the therapeutic, business, and legal landscape. Chris is a member of the American Physical Therapy Association and holds certifications in Graston Technique (instrument assisted soft tissue mobilization), CPR, cold laser therapy, functional capacity evaluations, and orthopedic rehabilitation of the knee. Chris is presently licensed for Indirect Supervision in both Pennsylvania and New Jersey.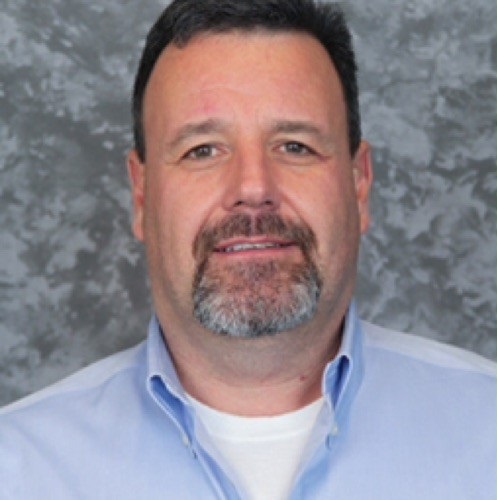 Drew Cornog
Director of Sales and Business Development
Drew has over 30 years of medical sales experience. A demonstrated history of sales in Physical Therapy, Medical equipment, and pharmaceutical industries. Drew is skilled in account management, sales operations, and sales training.
Drew has extensive travel throughout the United States, and Asia in his pursuit of helping his customers grow their businesses.
Drew is a strong sales professional with a BA focused in liberal arts from West Chester University of Pennsylvania.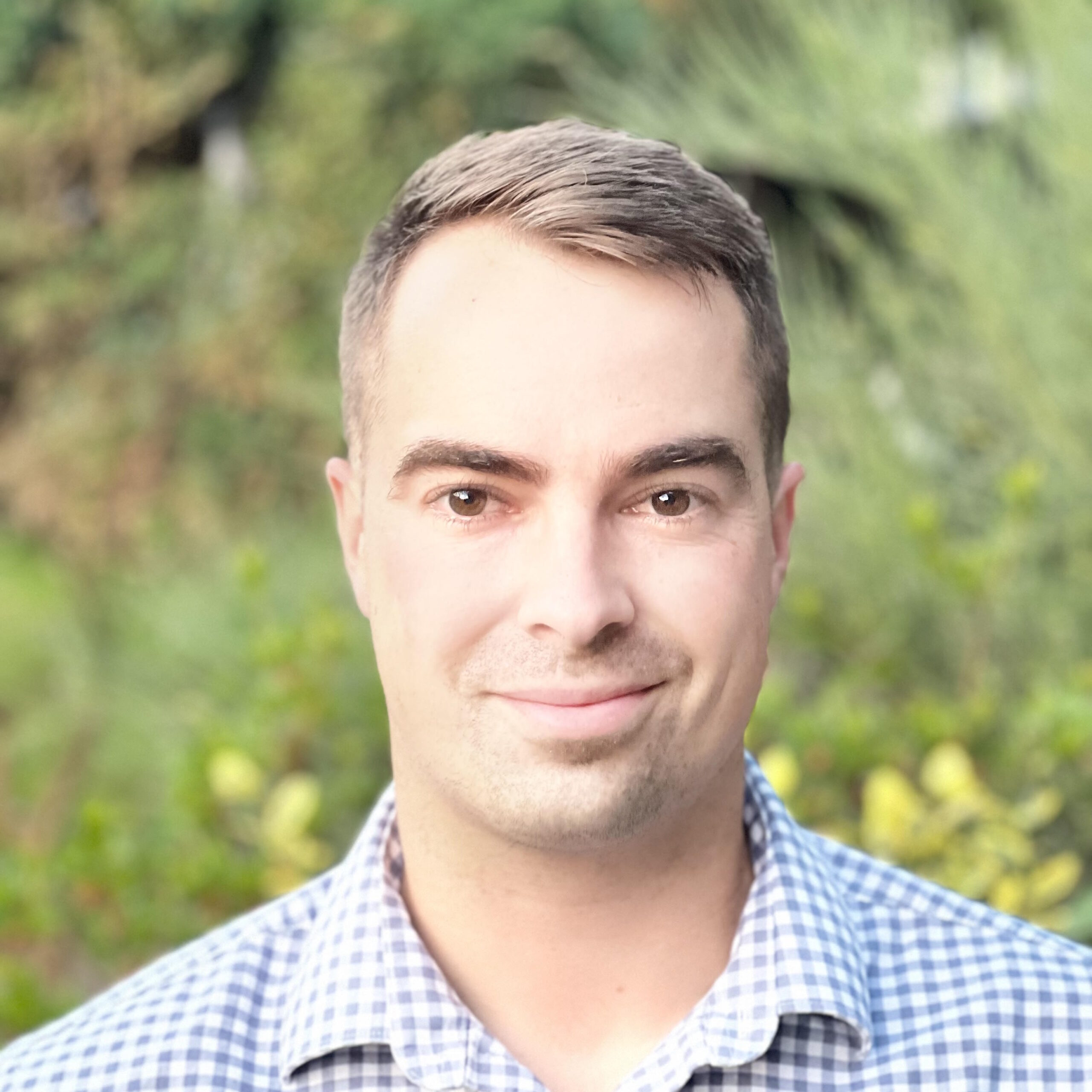 Will Metz, PT, DPT
Lecturer, Clinical Instructor, and Research Associate
Will graduated from University of the Sciences in 2016 with his Doctorate in Physical Therapy. Will has practiced as a physical therapist for seven years in a variety of inpatient and outpatient practices including LTAC, rehab centers, pediatric, and outpatient facilities. Will is a Graston Certified Specialist, is certified in Vestibular Rehabilitation and Concussion Management, as well as a Workplace Wellness Specialist. He has prior experience working with people with various developmental disabilities, as well as with children diagnosed with sensory processing disorders. Will is also a certified clinical instructor and Site Coordinator for Clinical Education. He currently holds a direct access Physical Therapy license and practices in Pennsylvania.
Adjunct webFCE Faculty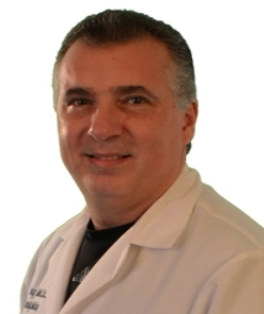 Anthony J. Mela, DO
Family Medicine/Urgent Care Physician
Anthony J. Mela, DO, is a medical doctor in the Philadelphia area. He is board-certified in family medicine and as a medical reviewer. He is also a certified medical examiner for the Department of Transportation (DOT). He was the medical director of Crozer-Keystone Occupational Health System, and worked for WorkNet by NovaCare as an occupational medicine physician. He also specializes in Emergency Medicine. He graduated from Philadelphia College of Osteopathic Medicine, Medical School, and has been practicing medicine for over 20 years. Anthony is concerned with the total scope of health care of the individual and the family. He currently works as an urgent care physician and is an adjunct faculty to webFCE.
Professional Memberships
American Association of Medical Review Officers
American Osteopathic Association
American Osteopathic Board of Family Physicians
American Academy of Family Practitioners
Pennsylvania Osteopathic Medical Association
Pennsylvania Osteopathic Family Practice Society
Pennsylvania Medical Society
POMA Resident House of Delegate
Affiliations
Jefferson Health, Philadelphia, Pennsylvania
---
webFCE Offers a Suite of Software Products That Can Help Clinics Increase Revenue
Functional capacity evaluations (FCEs) are used by physicians, employers, case managers, insurance companies, and lawyers to establish whether it is safe for someone to return to work. FCEs are generally performed after an individual has sustained a work injury.
webFCE offers functional capacity evaluation (FCE) software for the following tests:
One-day functional capacity evaluation
Two-day functional capacity evaluation
Job/occupation-specific functional capacity evaluation
General functional capacity evaluation
Return-to-work functional capacity evaluation
Disability determination functional capacity evaluation
Occupational Testing Software
Occupational testing is performed to assess a potential employee's physical abilities to carry out a specific job. Occupational testing helps employers reduce the risk of work-related injuries.
webFCE offers occupational testing software for the following tests:
Pre-employment testing
Post-employment testing
Periodic employment or job transfer testing
Physical or job demand analysis (PDA/JDA)
Health Risk Factor Assessment (HRA) Software
Health risk assessments are used to evaluate an individual's health status. HRAs are composed of several anthropometric index calculators that incorporate one's vital signs along with weight, height, neck, hip, wrist, and waist circumference to determine or identify any health risks, such as obesity, chronic pulmonary disease, sleep apnea, cardiovascular disease, and other metabolic complications like diabetes, heart disease, and stroke.
Functional Fitness Testing (FFT) Software
Functional fitness testing (FFT) combines function and fitness testing to help individuals maintain a healthy lifestyle. This exam is used on individuals between 18 and 90 years of age to identify any unknown problems that may be keeping them from staying in shape or improving their health. FFT can be used in corporate wellness programs, fitness centers, or medical rehabilitation clinics (non-injured patients) to attract more patients. Norms are based on the person's age, sex, and race (unlike regular fitness testing that gives norms on an essentially young population).
---
A Side-by-Side Comparison of webFCE's Products
Feature / Characteristic

Functional Capacity Evaluation (FCE)

Corporate Wellness

FCE 1 Day Exam
FCE 2 Day Exam
Work Evaluation
Employment Screen
Pre Offer
Post Offer
Fit for Duty
Testing
Functional
Fitness Screen
Health Risk
Assessment
Length of Exam: 5-10 minute
Length of Exam: 15-20 Minute
Length of Exam: 30-35 Minute
Length of Exam: 3-6 Hours
Length of Exam: 6-12 Hours
Diagnosis Usually Needed
Medical History of Condition
Past Medical History
Disability Questionnaires
Musculoskeletal Exam
Dynamic Strength Testing: lift,carry, push, pull, etc
Functional Task Testing
Sit, Stand, Walk Tolerances
Gross & Fine Dexterity Testing
Hand Strength Testing
Cardiovascular Testing
Maximal/Consistency of EffortTesting
Full-time Work Tolerance
Sensory Testing
Balance Testing
Fitness/Agility Testing
Body Composition Testing
Health Questionnaires
Anthropometric Calculators
Disease Risk Assessments based on Health
Pass/Fail Scoring Method
Norm Based Comparison Scoring Method – Compare Norms against person age, sex, or race
General FCE – No Job Needed to Test
Job Specific FCE – Compares test results against job selected
Return To work Determination
Disability Determination
Identifies Work Deficits
* = Employer Approval May Be Indicated.