Fast, Comprehensive, and Easy FCE Tests
webFCE provides clinicians with a fast, comprehensive, and easy way to perform functional capacity evaluations. webFCE software automatically generates an in-depth report, saving hours of unnecessary work. Our HIPAA-compliant web-based software program is specially designed for healthcare professionals who are already performing FCEs, as well as those who are considering implementing FCEs into their practice.
Download our brochure to learn more
How Does webFCE Work?
Enter Patient Info
Easily complete your patient's medical history and other demographics.
webFCE has built in search tools for all DOT occupations,
FDA medications, ICD-9 and ICD-10 codes, medical and
surgical history options – all of which can be tailored to
your patient.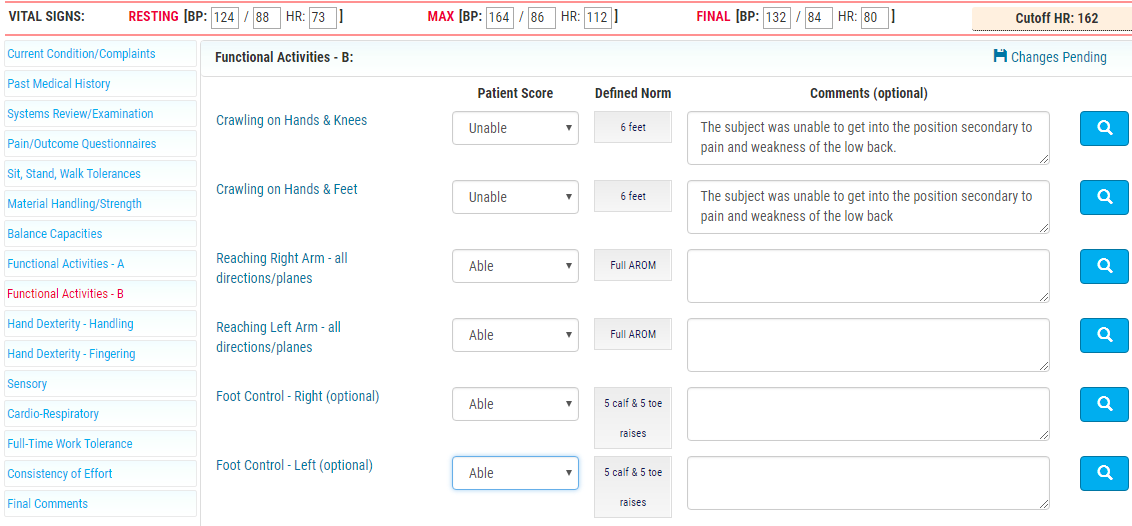 Conduct the test
Conduct a 1-day, 2-day or job-specific (based on DOT) Functional Capacity Evaluation.
webFCE includes standard batteries of strength, balance and functional activities, plus optional outcome
questionnaires, cardio-respiratory measures, full-time work tolerances and consistency of effort. All calculations are done for you, and many sections are optional, allowing you to create exactly the type of report you need.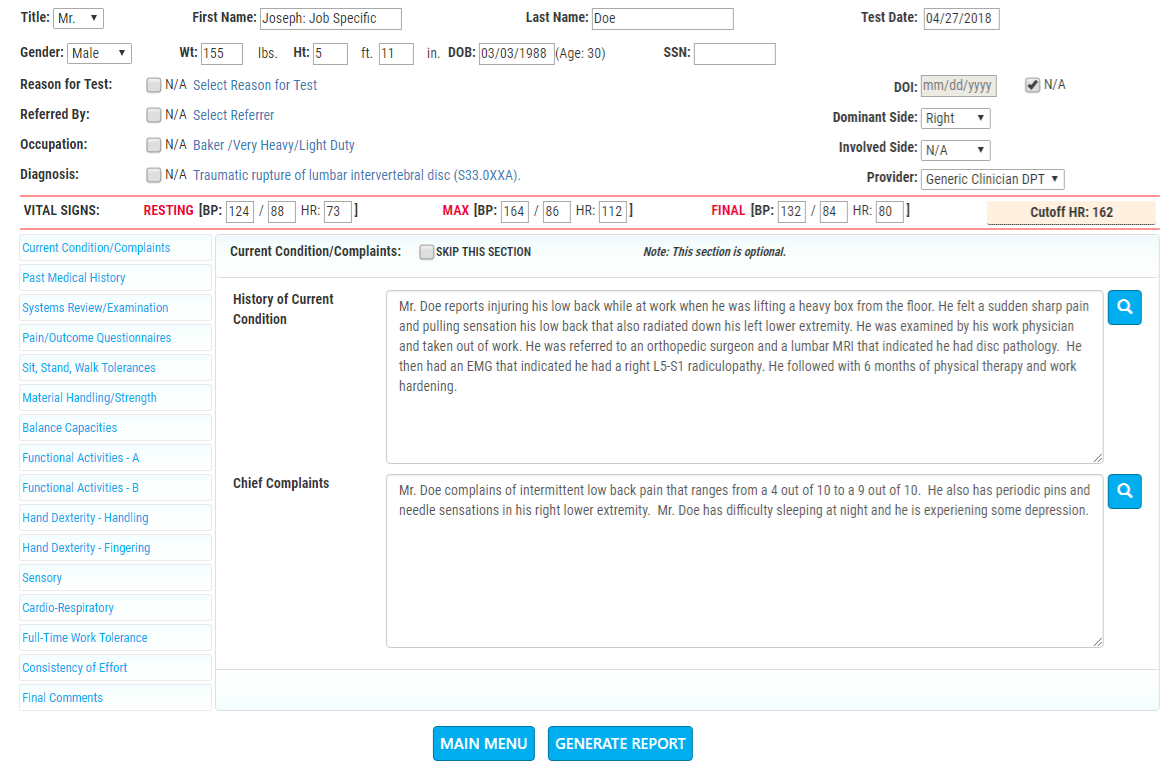 Print the report
Your detailed, referenced webFCE report builds while you complete the patient's FCE.
The comprehensive report includes your logo, electronic
signature and clinic information. It's easy to forward
electronically or to print; you can have confidence using a
webFCE report in any medical, insurance or legal setting.